Make Your Mark.
If you can dream it, we can produce it.
From initial concept to the finished product, Mark Advertising is capable of delivering results of the highest caliber at an affordable price.
We're ready to grow with you.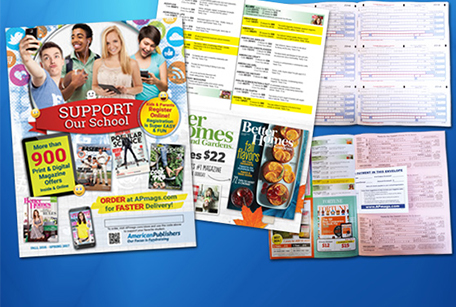 American Publishers
Production of fundraising catalogs, NCR form, envelope and handling all shipping orders.